Welcome Guest !
Our Group Portals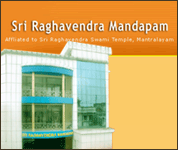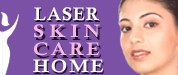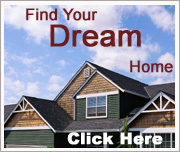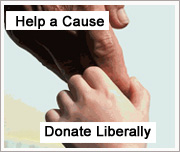 Physical Attributes
Name:
VARUN KRISHNAN
Age:
30
Height:
5ft 11in - 180cm
Weight:
60
Body Type:
atheletic
Complexion:
Wheatish Brown
Blood Group :
Marital Status :
Unmarried
Physical Status:
Normal
D.O.B:
1988-09-25
Home Truths
Religion:
Hindu
Caste :
Brahmin - Iyer
Sub Caste / sub sect:
Vadamal
Star :
Uthratathi
Raasi :
Meenam (Pisces)
Gothram :
Srivatsam
Horoscope Match :
Required
Eating Preference :
Eggetarian
Drinking habits :
Light/Social drinker
Smoking habits :
Non-smoker
Mother Tongue:
Tamil
Location
Citizenship :
India
Country Living in :
India
Residing State :
TN-Chennai
Resident Status :
Citizen
Educational & Occupation Details
Education :
Bachelors - Arts/ Science/ Commerce/ Others
Education in Detail :
BE (Mech from SRM), MS University US
Employed in :
Private
Occupation :
Non-mainstream professional
Occupation in detail :
Carrier Launcher Administrator come Professor GATE / CATT / GRE / LAW & Banking
Annual Income :
Rs 7/- to Rs 8/- lacs
About me
I am currently working in the private sector as a faculty and program co-ordinator for preparing students for GRE, GMAT, SAT, GATE, CAT and other MBA entrance examinations, after having completed my master's degree from the University of Cincinnati. I hail from an upper middle class family with liberal family values. We belong to a nuclear family. I am currently residing in Chennai. My parents are settled in Kolkata. I am an avid reader, quizzer and enjoy watching and following sports as well.
Family Details
Family Values :
Traditional
Family Type:
Nuclear family
Family Status :
Upper Middle Class
Father's Occupation :
Retired - Bank of Baroda
Mother's Occupation :
House Wife
Ancestral Origin :
Thanjavur Dist
No of Siblings :

No. of Brothers:

0

No. of Sisters:

1

No. of Brothers Married:

0

No. of Sisters Married:

1
About My Family :

We hail from Tanjore but settled in Kolkata for the past over 60 years.Father since retired from Bank and Mother is home maker. Sister is married and settled in Australia
Partner Preference
Age

From

:25

To:

30

Height:

To:

Looking for :
Unmarried
Physical Status :
Normal
Mother Tongue:
Tamil
Religion:
Hindu
Eating Preference:
Vegetarian
Caste/Division :
Brahmin - Iyer
Education:
GRADUATE
Citizenship:
India
Country Living In :
India
Residing State :
Any
Partner Description
Looking for working girl.