Welcome Guest !
Our Group Portals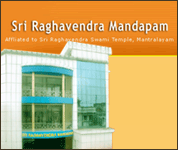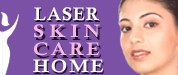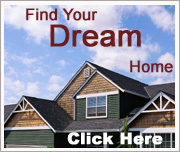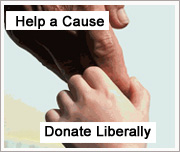 Physical Attributes
Name:
S LAKSHMI NARAYANAN
Age:
27
Height:
6ft - 182cm
Weight:
98
Body Type:
Average
Complexion:
Very fair
Blood Group :
O +ve
Marital Status :
Unmarried
Physical Status:
Normal
D.O.B:
1991-11-04
Home Truths
Religion:
Hindu
Caste :
Brahmin - Iyer
Sub Caste / sub sect:
VADAMAL
Star :
Hastham
Raasi :
Kanni (Virgo)
Gothram :
KOWSIGAM
Horoscope Match :
Required
Eating Preference :
Vegetarian
Drinking habits :
Non-drinker
Smoking habits :
Non-smoker
Mother Tongue:
Tamil
Location
Citizenship :
Country Living in :
India
Residing State :
TN-Chennai
Resident Status :
Permanent Resident
Educational & Occupation Details
Education :
Bachelors - Arts/ Science/ Commerce/ Others
Education in Detail :
B.Sc Comp.Science, PGDB (Post Graduate Diploma in Banking) at Manipal University
Employed in :
Private
Occupation :
Banker
Occupation in detail :
TCS CHENNAI (HSBC BANK PROJECT) HE IS PREVIOUSLY WORKED IN ICICI BANK DY.MANAGER
Annual Income :
4.5 LACKS
Family Details
Family Values :
Traditional
Family Type:
Nuclear family
Family Status :
Middle Class
Father's Occupation :
CPWD CENTRAL GOVT SHASTRI BHAVAN CHENNAI
Mother's Occupation :
WORKS IN PRIVATE
Ancestral Origin :
TIRUNELVELI KALAKKADU
No of Siblings :

No. of Brothers:

2

No. of Sisters:

0

No. of Brothers Married:

0

No. of Sisters Married:

0
About My Family :

I HAVE THREE SONS. Lakshmi Narayanan my elder son. second son is working accenture it company and third one is studying plus one.
Partner Preference
Age

From

:21

To:

26

Height:

To:

5ft 11in - 180cm
Looking for :
Unmarried
Physical Status :
Normal
Mother Tongue:
Religion:
Hindu
Eating Preference:
Vegetarian
Caste/Division :
Brahmin - Iyer
Education:
any degree
Citizenship:
India
Country Living In :
India
Residing State :
Any
Partner Description
girl should be working and family oriented gods faith