Welcome Guest !
Our Group Portals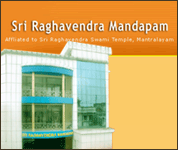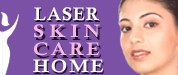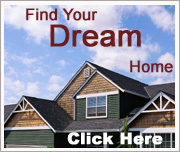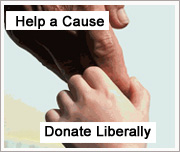 Physical Attributes
Name:
L. VIJAY
Age:
30
Height:
6ft 2in - 187cm
Weight:
90
Body Type:
Average
Complexion:
Fair
Blood Group :
Marital Status :
Unmarried
Physical Status:
Normal
D.O.B:
1988-10-21
Home Truths
Religion:
Hindu
Caste :
Brahmin - Iyer
Sub Caste / sub sect:
Iyer
Star :
Sathayam
Raasi :
Kumbam (Aquarius)
Gothram :
Bharadhwaj
Horoscope Match :
Required
Eating Preference :
Vegetarian
Drinking habits :
Non-drinker
Smoking habits :
Non-smoker
Mother Tongue:
Tamil
Location
Citizenship :
India
Country Living in :
India
Residing State :
Karnataka-Bangalore
Resident Status :
Citizen
Educational & Occupation Details
Education :
Bachelors - Arts/ Science/ Commerce/ Others
Education in Detail :
B.E (Instr), MS (IT systems) US
Employed in :
Private
Occupation :
Software Professional
Occupation in detail :
CTS, Phoenix USA
Annual Income :
Not specified
About me
MARATI & TAMIL LANGUAGE KNOWN
Family Details
Family Values :
Orthodox
Family Type:
Nuclear family
Family Status :
Upper Middle Class
Father's Occupation :
Mechanical Engineer – Freelance Consultant
Mother's Occupation :
Home maker
Ancestral Origin :
Chennai
No of Siblings :

No. of Brothers:

0

No. of Sisters:

2

No. of Brothers Married:

0

No. of Sisters Married:

2
About My Family :

Orthodox Brahmins. Parents hail from Rameswaram. Forefathers had emigrated from Maharashtra to Rameswaram 400 years ago. Therefore, the surname is not used in official correspondence or records. There is a close community of 40-50 Maharashtrian Families in Rameswaram. We have relatives in various places in Maharashtra. Marathi and Tamil are the primary spoken language in our home.
Partner Preference
Age

From

:23

To:

26

Height:

4ft 9in - 144cm

To:

4ft 9in - 144cm
Looking for :
Unmarried
Physical Status :
Normal
Mother Tongue:
Tamil
Religion:
Hindu
Eating Preference:
Vegetarian
Caste/Division :
Brahmin - Iyer
Education:
Any Degree
Citizenship:
India
Country Living In :
India
Residing State :
Any
Partner Description
JOB OPTIONAL & ANY WARE IN BANGALORE OR TAMILNADU, MUMBAI, PUNE